People First is our first and most important core value because we firmly believe the success of
AVT is directly related to supporting our employees
"Your Project, Our Priority."
Robert Abascal has over 30 years' experience in all aspects of development and life cycle supportability of simulator systems. He began his career performing visual systems engineering and computer programming with high-profile aerospace clients such as General Dynamics, Bell Helicopter, Lockheed Martin, and Evans & Sutherland, before founding AVT Simulation in 1998.
He has written several papers on CIG and published the Image Society Annual Image Generation (IG) Survey document. Most recently, Mr. Abascal has concentrated on the advancements in commercial off-the-shelf (COTS) technology to develop cost-effective, high-fidelity training simulators and software technology in order to rapidly integrate or upgrade existing trainers with little downtime. His leadership role as Founder and Chief Strategic Officer of AVT Simulation facilitates constant contact with the user community to understand the demands in satisfying their training requirements.
He holds a Bachelor of Science in Electrical Engineering from Purdue University and completed advanced coursework at the University of Texas at Arlington.
Lieutenant Colonel Kyle Crooks retired from the Air Force after 21 years of active and reserve duty where he served in numerous communications, computers, intelligence, and space positions at the National Security Agency, NORAD, Cape Canaveral, and other Air Force and joint agencies.
He has established himself as a leader in the training and simulation industry with a successful history at Fortune 500 companies and small businesses. As a Chief Engineer, he built and delivered an Army IED/countermine airborne detection system. As an executive has brought in over $1B in proposal wins while regularly meeting P&L and company annual operating plans.
A graduate of the University of North Carolina's Executive Leadership Training, he has also received his master's degree from Florida State University in Computer Science, his Computer Engineering Certification from the Air Force Institute of Technology, and Air Force Certified Instructor qualifications from USAF Academic Instructor School.
Kimberly Sheldon joined AVT Simulation in March 2016. Her addition brought more than 20 years of financial management experience in the technology and government contracting industries to AVT's executive management team. She is responsible for providing guidance and direction concerning AVT's strategic growth plans and overseeing financial functions, including financial reporting, budgeting, operational analysis, treasury, and capital structuring.
Previously, she has held several key accounting, management, and human resource positions, including CFO and Controller, for other DOD/DOS contractors on Patrick Air Force Base and the US Army's Fort Huachuca. Kim provides sound leadership for all our financial functions during a critical period of growth for the company. Her depth of knowledge, strong accounting, compliance experience in the government services and technology industries, and overall expertise in financial management are helping to ensure the successful future of the company.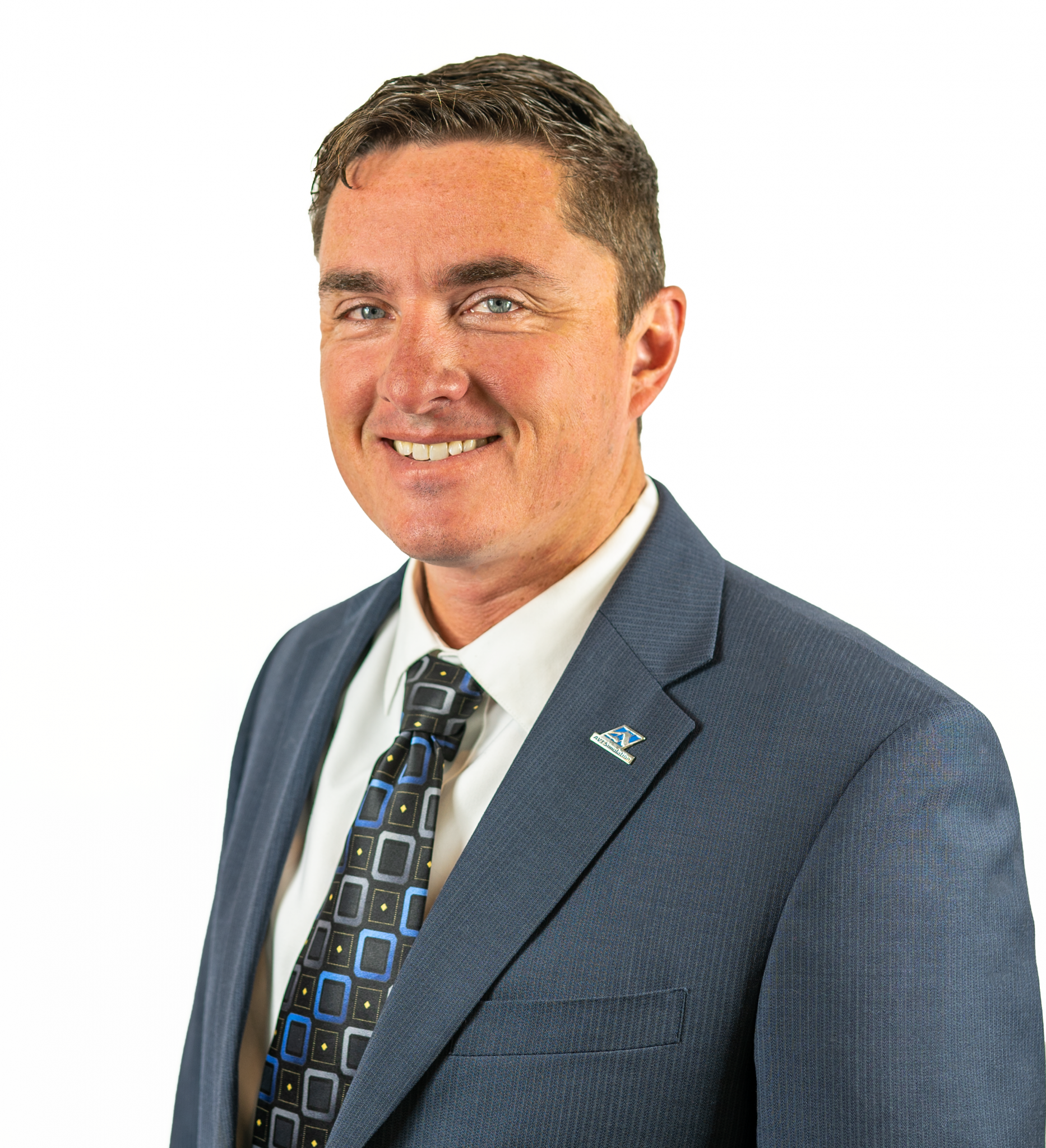 Cody Kubinyi brings over 20 years of Manufacturing, Operations, and Supply Chain Management experience as a senior executive. His background includes manufacturing Mine Resistant Ambush Protected (MRAP) vehicles for the United States Armed Forces and the United Kingdom's Ministry of Defence. Additionally, he directed three North American facilities that produced both fixed-wing and rotary-wing Level D flight simulators.
​Currently, Mr. Kubinyi serves AVT Simulation as Vice President of Corporate Operations, where his focus is on expanding AVT's product line through strategic partnering and vertical integration.
Mr. Kubinyi obtained his undergraduate degree in Operations and Manufacturing and received an MBA with a focus on International Finance, both from Colorado State University. He currently holds numerous certifications from both the Institute of Supply Management and the Association for Supply Chain Management.
VP of Business Development
Colonel Kevin Vizzarri retired after over 25 years of active duty assignments where he served as an Army Aviation Officer (AH-64D Apache Longbow) and a European Foreign Area Officer. He commanded Soldiers from Platoon to Brigade level in different Army Aviation assignments at Ft. Hood, Texas; Illesheim, Germany and in deployed operations in Iraq and Afghanistan. He attended the resident Command and General Staff College at Ft. Leavenworth, KS, and served as the Professor of Military Science at the University of Texas at Austin.
​Mr. Vizzarri joined AVT Simulation in 2014 to lead the strategic business development and marketing initiatives, both domestically and internationally.
​Mr. Vizzarri has a master's degree in Public Policy and Management from the University of Pittsburgh, a master's degree in Global Security Studies from the University of Roma "La Sapienza" and a Bachelor's of Arts degree from Duquesne University. He was also a US Army War College Fellow at the Italian version of their National War College (Istituto Alti Studi per La Defesa, Rome, Italy.)
Ben Lawrence runs the AVT engineering organization as its Director of Engineering. His 30-year career in the software industry includes early stints as a developer at General Electric and Harris Corporation. He then spent 10 years as Principal/Owner of New Technology Consulting Inc. where he designed solutions for clients such as Microsoft, Tandem Computers, and Dictaphone.  More recently, Mr. Lawrence was Chief Engineer at Northrop Grumman Corporation and spent 8 years in Air Traffic Control Training and Simulation as Director of U.S. Engineering for Adacel Systems.
Currently, his responsibilities at AVT include oversight of IRAD, technical proposal development, Technical Council Sponsor, product roadmaps, and Senior Leadership in engineering.
Mr. Lawrence is a graduate of Florida State University, where he earned his degree in Computer Science.
Walt Chambers, AVT Simulation's Chief Scientist since 2007, possesses well over 40 years of experience in visual simulation technology and its applications in military systems and training. Mr. Chambers holds two patents on simulator technology and received the AIAA DeFlorez national award for his contributions to simulator applications for training. He is generally considered one of the leaders in the field of visual system design.
During his over 35 years with the Defense Department, Mr. Chambers worked most of his career in visual simulation research and development and his other experiences included nuclear re-entry systems testing, microelectronics and semiconductor display technology development, and engineering management with NAWCTSD and PEO STRI as Director of R&D. He instructs others in visual system technologies through his role as lead instructor in the AVT Training Center.
Mr. Chambers holds a Bachelor of Science in Engineering from Marshall University and completed advanced coursework in Physics and Solid-State Electronics at Ohio State University, UCLA, and Michigan State.
If you have any questions about AVT or our products, feel free to reach out and ask. We will be happy to help. 
2603 Challenger Tech Ct #180, Orlando, FL 32826
Want to Join Our Team? View our
Current Open Positions Here!